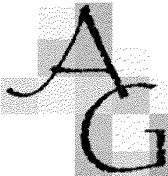 | | |
| --- | --- |
| | eading the trend reversal from ordinary mundane glass use, Absonite Glassworks produces the |
finest specialty glass available. Servicing all facets of the construction industry, providing commercial, corporate, and residential clients with specialty glass for any project. Be it new building or renovation, Absonite is the source for quality etched glass.

Through our design process, prompt and competitive pricing, and quick lead times, we consistently and reliably produce a quality product. Our ability to supply and process all types of glass, of any size or shape, makes Absonite the preferred specialty glass supplier.

Generally, people are becoming more aware of the role of glass in their environments, and benefit from Absonite's skill, craftsmanship and technique, to create high quality etched glass. Many are discovering that glass can be...
enhanced to serve functionally. For privacy, etched glass allows available light to pass, while obscuring the view. Unlimited artistic expression in boundless aesthetic pursuit, is achieved through Absonite's disciplined control and processing.

Creating three dimensional reverse relief sand carvings, that capture light in it's sparkling iridescence, makes a classic statement of style that speaks for itself with distinction and taste.

It's taken for granted that glass is to be seen through, not looked at. This is where Absonite's trend reversal from ordinary glass use, to fun and functional glass use becomes apparent. Architectural art glass manufacturing is what we do.

Absonite offers significant savings by utilizing the experience gained from every previous project. That wisdom is incorporated into every new project.

Working on both wholesale and retail levels, we'll work with you or your client to develop a coherent design based on your tastes and direction. Often we work directly with the end client on a design level to ensure their satisfaction, while billing is done through your company as part of your custom service.

We make it easy to fulfill any client's requests for unique architectural details. Absonite Glassworks welcomes new clients who are interested in etched and specialty glass for all applications.
Etched Glass Terminology
Etching - refers to abrading the glass surface; changing the surface of glass with a micro-abrasive; including frosting, carving or shading glass.
Frosting - an even, solid etch, frosted white; good for privacy.
Carving - a deep etch which gives a three dimensional appearance by catching light in the edges; bas relief.
Shading - an uneven frosting technique, usually used to create an image of depth without carving; a sophisticated alternative to frosting.
Resist - a special coating on glass that will resist abrasion.
Multistaging - the layering of stages to create the image of one element in front of another element; e.g., some rose petals being over other petals to give a three dimensional effect. This process is used with carving or shading techniques.
Gluechipping - a surface process which resembles an icy frost on the surface of the glass; used to obscure the glass or as an artistic alternative.
Absonite,

- 1)Among realities... of the transcendental level. 2) Things or beings that have no beginning and no end. 3) Things that take place which are not limited by time or space. 4) Doing the absolute best, in a finite world. 5)Quality carved and etched glass.